My Blog
Posts for tag: dental injury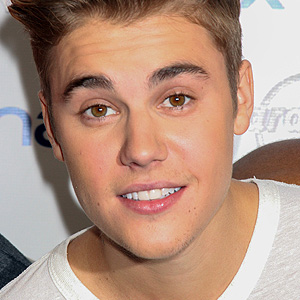 Is a chipped tooth big news? It is if you're Justin Bieber. When the pop singer recently posted a picture from the dental office to his instagram account, it got over 2.6 million "likes." The snapshot shows him reclining in the chair, making peace signs with his hands as he opens wide; meanwhile, his dentist is busy working on his smile. The caption reads: "I chipped my tooth."
Bieber may have a few more social media followers than the average person, but his dental problem is not unique. Sports injuries, mishaps at home, playground accidents and auto collisions are among the more common causes of dental trauma.
Some dental problems need to be treated as soon as possible, while others can wait a few days. Do you know which is which? Here are some basic guidelines:
A tooth that's knocked out needs attention right away. First, try and locate the missing tooth and gently clean it with water — but avoid holding the tooth's roots. Next, grasp the crown of the tooth and place it back in the socket facing the correct way. If that isn't possible, place it between the cheek and gum, in a plastic bag with the patient's saliva or a special tooth preservative, or in a glass of cold milk. Then rush to the dental office or emergency room right away. For the best chance of saving the tooth, it should be treated within five minutes.
If a tooth is loosened or displaced (pushed sideways, deeper into or out of its socket), it's best to seek dental treatment within 6 hours. A complete examination will be needed to find out exactly what's wrong and how best to treat it. Loosened or displaced teeth may be splinted to give them stability while they heal. In some situations, a root canal may be necessary to save the tooth.
Broken or fractured (cracked) teeth should receive treatment within 12 hours. If the injury extends into the tooth's inner pulp tissue, root canal treatment will be needed. Depending on the severity of the injury, the tooth may need a crown (cap) to restore its function and appearance. If pieces of the tooth have been recovered, bring them with you to the office.
Chipped teeth are among the most common dental injuries, and can generally be restored successfully. Minor chips or rough edges can be polished off with a dental instrument. Teeth with slightly larger chips can often be restored via cosmetic bonding with tooth-colored resins. When more of the tooth structure is missing, the best solution may be porcelain veneers or crowns. These procedures can generally be accomplished at a scheduled office visit. However, if the tooth is painful, sensitive to heat or cold or producing other symptoms, don't wait for an appointment — seek help right away.
Justin Bieber earned lots of "likes" by sharing a picture from the dental office. But maybe the take-home from his post is this: If you have a dental injury, be sure to get treatment when it's needed. The ability to restore a damaged smile is one of the best things about modern dentistry.
If you have questions about dental injury, please contact our office or schedule a consultation. You can read more in the Dear Doctor magazine articles "Repairing Chipped Teeth" and "Porcelain Crowns & Veneers."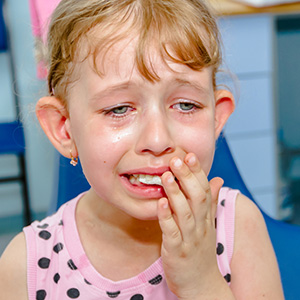 The National Safety Council has designated June as National Safety Month. A key component of staying safe is being prepared for emergencies, and this includes dental emergencies. Would you know what to do if you suffered any of the following dental mishaps?
Chipped tooth: One common dental injury is a chipped tooth. If this happens to you, save the missing chip if possible because we may be able to bond it back onto the tooth—but don't be tempted to glue the chip back on by yourself! However, even without the missing chip, the tooth can most often be repaired with bonding material.
Cracked tooth: If you crack a tooth, rinse your mouth with warm water. If it is bleeding, hold a clean washcloth or gauze to the area until the bleeding stops, but don't wiggle the tooth around or bite down hard. Keep in mind that the sooner your tooth is repaired, the better. Depending on how bad the crack is, if the tooth can be treated, it will most likely continue to function pain-free for years to come.
Displaced ("luxated") tooth: If an injury causes your tooth to become loose, shoves it sideways or pushes it into or out of its socket, don't try to force the tooth back into position on your own. Instead, call the dental office right away and leave it to us to bring the tooth back into its proper place and determine the extent of the injury.
Knocked out tooth: If a permanent tooth is knocked out of your mouth, pick it up without touching the root and rinse it off with cold water, but do not scrub. For the best chance of saving the tooth, place it firmly back in its socket within five minutes and hold it in position for a few minutes. If this is not possible, keep the tooth between your cheek and gum or in a glass of cold milk so that it doesn't dry out. Call the dental office immediately.
If a baby tooth is knocked out, there is no need to place it back in the socket since baby teeth are not reattached. However, it is still important to have us examine the injury.
Being prepared for dental emergencies can help save a tooth as well as avoid more costly dental treatment down the road. But no matter what type of dental injury you have, it is important to come in for a consultation as the injury may extend beyond the part of the tooth that is visible. With today's materials and technology, there's a very good chance your smile can look as good as before—and often even better!
If you have questions about dental injuries, please contact our office or schedule a consultation. To learn more, read the Dear Doctor magazine articles "Trauma and Nerve Damage to Teeth" and "Artistic Repair of Front Teeth with Composite Resin."
A traditional root canal procedure can be a "life-saver" for a decayed or injured tooth. But while it's usually the best course for a damaged adult tooth, variations of the procedure are advisable for a new permanent tooth in a child or young adolescent.
This is because the inner pulp, the focus of the treatment, plays an important role in a young tooth's development. When it first erupts a tooth's dentin layer, the living tissue that makes up most of the body and roots of the tooth, hasn't fully formed. The pulp increases the dentin layer over time in conjunction with jaw development.
Because a full root canal treatment removes all of the pulp tissue, it could interrupt any remaining dentin development in a young tooth. This could lead to poorly-formed roots and a less healthy tooth. For an immature permanent tooth, then, we would use variations of a root canal treatment depending on the nature and extent of the injury, the patient's overall health and medications they may be taking.
Our main objective is to expose or remove as little of the pulp tissue as possible when treating the tooth. If the pulp hasn't been exposed by the decay or injury, we may only need to remove the softened decayed or injured dentin while leaving harder dentin nearer the pulp intact. If, however, the pulp has become partially exposed by disease or injury, we would then perform a pulpotomy in which we remove only the exposed tissue and then place calcium hydroxide or mineral trioxide aggregate (MTA) to stimulate dentin growth that will eventually patch the exposure site.
In cases where decay or injury has rendered an immature tooth's pulp tissue unsalvageable, we may use a procedure known as apexification that seals off the open, cylindrical root end of the tooth. This will allow bone-like tissue to grow around the root to serve as added support for the tooth. Although it can save a tooth in the short run, the tooth's long-term survival chances may be lower.
By using these and other techniques we may be able to save your child's immature tooth. At the very least, such a technique could postpone replacing the tooth until a more opportune time in adulthood.
If you would like more information on treating damaged teeth in children, please contact us or schedule an appointment for a consultation. You can also learn more about this topic by reading the Dear Doctor magazine article "Saving New Permanent Teeth after Injury."