My Blog
Posts for: October, 2016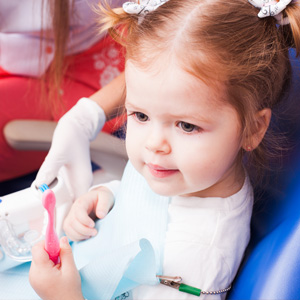 Your child's dental health is just as important as any other aspect of their physical development. That's why we recommend beginning regular dental visits around their first birthday.
Besides getting them used to and comfortable with visiting the dentist, there are other solid reasons for starting this habit by age one. Here are 4 benefits for regular early childhood dental visits.
Disease prevention. Children's teeth are just as susceptible to tooth decay as adults. Even primary (baby) teeth need protection so they can fulfill their role as guides for incoming permanent teeth. Besides monitoring and treatment for decay, we can also perform measures to protect teeth (especially in children at high risk) through topical fluoride applications or sealants.
Bite development. We can get early clues that a child's teeth are not erupting properly and are on the way to developing a poor bite (malocclusion). If so, we can initiate measures to lessen the impact of a developing malocclusion, like installing spacers to help guide an erupting permanent tooth. Early intervention can lessen the extent and cost of later orthodontic treatment.
Accident prevention. Disease isn't the only danger your child's teeth and mouth face. Even young toddlers can suffer mouth injuries falling onto furniture while playing or learning to walk. And the risk doesn't diminish as they get older, especially if they're active in sports. We can advise you on accident prevention tips and help fashion a custom mouth guard for that budding athlete in your family.
Caregiver assistance. The most important aspect of children's dental care is what happens every day at home. We can serve as your dental "coaches" to help you get on the right track with daily brushing and flossing, as well as give you helpful tips on good dietary habits that promote nutrition and deter dental disease. We'll also help you work through other childhood issues like teething, thumb sucking or teeth grinding.
Think of us as your partners when it comes to your child's dental care. We'll do our part, and help you do your part too.
If you would like more information on children's preventive care, please contact us or schedule an appointment for a consultation.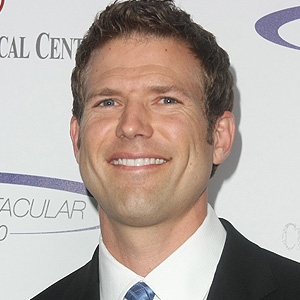 If we could go back in time, we all probably have a few things we wish we could change. Recently, Dr. Travis Stork, emergency room physician and host of the syndicated TV show The Doctors, shared one of his do-over dreams with Dear Doctor magazine: "If I [could have] gone back and told myself as a teenager what to do, I would have worn a mouthguard, not only to protect my teeth but also to help potentially reduce risk of concussion."
What prompted this wish? The fact that as a teenage basketball player, Stork received an elbow to the mouth that caused his two front teeth to be knocked out of place. The teeth were put back in position, but they soon became darker and began to hurt. Eventually, both were successfully restored with dental crowns. Still, it was a painful (and costly) injury — and one that could have been avoided.
You might not realize it, but when it comes to dental injuries, basketball ranks among the riskier sports. Yet it's far from the only one. In fact, according to the American Dental Association (ADA), there are some two dozen others — including baseball, hockey, surfing and bicycling — that carry a heightened risk of dental injury. Whenever you're playing those sports, the ADA recommends you wear a high-quality mouth guard.
Mouthguards have come a long way since they were introduced as protective equipment for boxers in the early 1900's. Today, three different types are widely available: stock "off-the-shelf" types that come in just a few sizes; mouth-formed "boil-and-bite" types that you adapt to the general contours of your mouth; and custom-made high-quality mouthguards that are made just for you at the dental office.
Of all three types, the dentist-made mouthguards are consistently found to be the most comfortable and best-fitting, and the ones that offer your teeth the greatest protection. What's more, recent studies suggest that custom-fabricated mouthguards can provide an additional defense against concussion — in fact, they are twice as effective as the other types. That's why you'll see more and more professional athletes (and plenty of amateurs as well) sporting custom-made mouthguards at games and practices.
"I would have saved myself a lot of dental heartache if I had worn a mouthguard," noted Dr. Stork. So take his advice: Wear a mouthguard whenever you play sports — unless you'd like to meet him (or one of his medical colleagues) in a professional capacity…
If you would like more information about mouthguards, please contact us or schedule an appointment for a consultation. You can read more in the Dear Doctor magazine article "Athletic Mouthguards."