My Blog
Posts for: December, 2015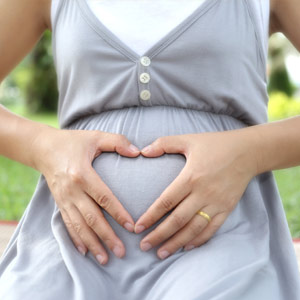 If you're pregnant, you may find yourself pondering decisions you didn't have to think about before. Should you have that glass of wine… or skip it, because of the alcohol; go for the sushi… or avoid uncooked foods; take the pain reliever… or live with the headache. And if you have a toothache — or even if you're overdue for a checkup and a cleaning — you may also be wondering whether having dental treatment (especially treatment that might involve local anesthetics) is safe for you and your developing baby.
Fortunately, a study that recently appeared in the Journal of the American Dental Association (JADA) should let expectant moms breathe a little easier. The research concludes that it's safe for pregnant women to undergo dental treatment, including procedures that use local anesthetics.
And that's good news indeed, because while maintaining good oral health during pregnancy is critical for the developing baby, many expectant moms experience problems during this period.  Some common issues include a higher risk of tooth decay due to increased carbohydrate consumption, and sore or bleeding gums from a condition called pregnancy gingivitis.
According to the study's lead author, Aharon Hagai, D.M.D., "[Pregnancy] is a crucial period of time in a woman's life, and maintaining oral health is directly related to good overall health." Yet, as Dr. Hagai notes, pregnant women sometimes avoid the dentist even if they have a problem. So his team set out to determine whether having dental treatment with anesthesia affected the outcome of pregnancies. They compared a total of 1,004 women, some of whom had dental treatment with local anesthesia, and some who did not.
The research showed there was no significant difference between the two groups. This applied in terms of both major medical problems (such as cleft palate, heart defects or cerebral palsy) and other issues, including low birth weight and preterm delivery. Dr. Hagai summed it up this way: "We aimed to determine if there was a significant risk associated with dental treatment with anesthesia and pregnancy outcomes. We did not find any."
So if you're pregnant, there's one less thing to worry about. Go ahead and schedule your routine dental check up — and remember that it is particularly important to have cleanings during pregnancy. Â If you experience changes in your oral health, don't hesitate to come in for an office visit and cleaning; that way, you can make sure your hormonal changes are not playing havoc with your gums. There is an old saying in some cultures that for every child a woman has, she loses a tooth. Don't let that happen to you.
If you have questions about oral health and pregnancy, please call our office to schedule a consultation. You can read more in the Dear Doctor magazine article "Expectant Mothers: Dental facts you need to know" and "Pregnancy and Oral Health."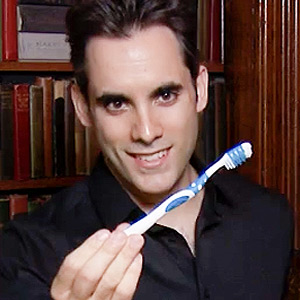 Magician Michel Grandinetti can levitate a 500-pound motorcycle, melt into a 7-foot-tall wall of solid steel, and make borrowed rings vanish and reappear baked inside bread. Yet the master illusionist admits to being in awe of the magic that dentists perform when it comes to transforming smiles. In fact, he told an interviewer that it's "way more important magic than walking through a steel wall because you're affecting people's health… people's confidence, and you're really allowing people to… feel good about themselves."
Michael speaks from experience. As a teenager, his own smile was enhanced through orthodontic treatment. Considering the career path he chose for himself — performing for multitudes both live and on TV — he calls wearing an orthodontic device (braces) to align his crooked teeth "life-changing." He relies on his welcoming, slightly mischievous smile to welcome audiences and make the initial human connection.
A beautiful smile is definitely an asset regardless of whether you're performing for thousands, passing another individual on a sidewalk or even, research suggests, interviewing for a job. Like Michael, however, some of us need a little help creating ours. If something about your teeth or gums is making you self-conscious and preventing you from smiling as broadly as you could be, we have plenty of solutions up our sleeve. Some of the most popular include:
Tooth Whitening. Professional whitening in the dental office achieves faster results than doing it yourself at home, but either approach can noticeably brighten your smile.
Bonding. A tooth-colored composite resin can be bonded to a tooth to replace missing tooth structure, such a chip.
Veneers. This is a hard, thin shell of tooth-colored material bonded to the front surface of a tooth to change its color, shape, size and/or length; mask dental imperfections like stains, cracks, or chips, and compensating for excessive gum tissue.
Crowns. Sometimes too much of a tooth is lost due to decay or trauma to support a veneer. Instead, capping it with a natural-looking porcelain crown can achieve the same types of improvements. A crown covers the entire tooth replacing more of its natural structure than a veneer does.
If you would like more information about ways in which you can transform your smile, please contact us or schedule an appointment for a consultation. You can also learn more about the techniques mentioned above by reading the Dear Doctor magazine articles "Teeth Whitening," "Repairing Chipped Teeth," and "Porcelain Crowns & Veneers."