My Blog
Posts for: February, 2015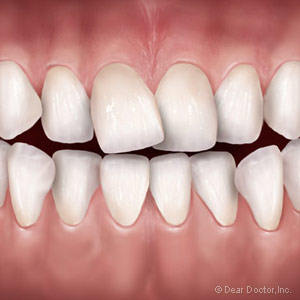 Malocclusions (bad bites) may cause more than an appearance problem — with teeth and jaws not working together properly, you're at higher risk for dental disease or accelerated tooth wear. Fortunately, most malocclusions can be corrected through orthodontics, a specialty for moving teeth to better functioning and more attractive positions.
If you're considering orthodontic treatment for a malocclusion, here are the basics on 3 of the most common orthodontic appliances used for straightening misaligned teeth.
Metal Braces. These appliances have a proven track record for correcting most forms of malocclusion. Braces consist of metal brackets bonded to the front teeth and an anchor band to the back teeth. A thin metal wire passes through the brackets to attach to the bands in the back. Gradually increased tension in the wire incrementally moves the teeth to the desired position.
Clear Bracket Braces. While metal braces do an effective job of tooth movement, they leave less to be desired in appearance. Made of polymer material rather than metal, clear bracket braces offer a more appealing look. But while they're similar in construction to the metal version, they're more susceptible to breakage. Wearers must be extra cautious and avoid hard foods or extreme physical sports contact.
Clear Aligners. The previous appliances are fixed and can't be removed by the wearer. Clear aligners take a different approach with removable plastic trays that fit snugly over the dental arch. A series of trays are computer generated to carefully match the patient's mouth structure, each incrementally smaller than the previous one in the series. After wearing the first tray for two or three weeks, the wearer changes to the next (and slightly smaller) tray in the series, repeating the process until all the trays have been worn. Of the three options, the clear aligners offer the best appearance; however, they're best suited for cases that don't require complex movements.
We can advise you which option is best for you after a complete evaluation, factoring in age, lifestyle and the complexity of your malocclusion. Regardless of the choice, the aim is the same — achieving a healthier mouth, better function and a more attractive smile.
If you would like more information on orthodontic treatment, please contact us or schedule an appointment for a consultation. You can also learn more about this topic by reading the Dear Doctor magazine article "The Magic of Orthodontics."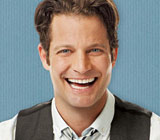 Design expert and television celebrity Nate Berkus has definite ideas about how to live. In a recent interview, he explained his ideas on design. He also talked about health, and how he keeps his teeth and mouth healthy.
From an initial design makeover that he did eight years ago on the Oprah Winfrey Show, Berkus has gone on to do 127 such makeovers. He was such a success that he now hosts his own daily talk show. He has also developed a line of home products for the Home Shopping Network and has his own design firm, Nate Berkus Associates. His clients include well-known restaurants and hotels as well as private homes. He has written articles for O Magazine and authored a book on the subject of transforming your home into a place you love.
"I realized many years ago that I wasn't going on Oprah to pick sofa colors and paint chips. I was there to lift people up through the way they live," he says. His secret to design success is to "go with what you love." He says, "Don't worry about mixing metals, eras or styles. If you love each item, you'll find a way to make it work."
His common sense practical attitude continues when it comes to dental health. Berkus is blessed with a healthy mouth and teeth. He doesn't feel anxious when visiting the dentist because he usually has a good report. He has not needed orthodontics or cosmetic dentistry. He thanks his childhood dentist for giving him fluoride treatments and sealants, and for teaching him healthy dental hygiene habits.
Berkus brushes his teeth twice or even three times a day, with a manual or electric toothbrush — depending on whether he is at home or traveling. He also follows his dentist's advice about flossing: "Floss the ones you want to keep!" He says that he tried tooth whitening once, but he felt that the whiteness was "too white." Now he simply works to maintain his natural tooth color and smile.
Contact us today to schedule an appointment to discuss your questions about maintaining healthy teeth. You can also learn more by reading the Dear Doctor magazine article "Nate Berkus, Helping Others Love the Way They Live."